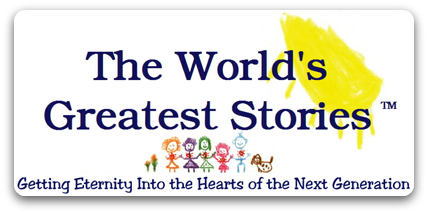 My girls love to listen to nearly anything presented to them. So, I was excited to have the opportunity to receive and review a copy of The World's Greatest Stories.
The World's Greatest Stories is a collection of CDs that has the Biblical narrative dramatized. We are talking word for word straight out of the Word of God, in your choice of either NIV or KJV.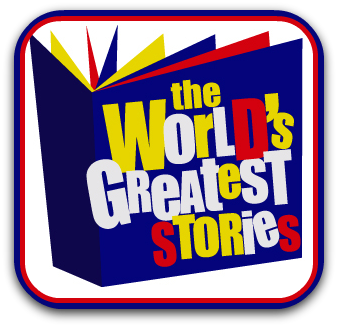 The text is word for word straight out of the Bible and isn't boring to listen to at all. Mr. Saris is a delight to listen to as he becomes the people of the Bible and the history of the stories comes alive as he narrates it. The girls enjoy having Volume One, The Prophets on as we go about our day.
HubbaHubba is very particular about anything recorded. He loves to make recordings himself and is always picking apart recordings for what he thinks could have been done differently or better. Let me say that he was impressed with the quality of the production. He was leery at first since it seems that much of what is produced in the Christian realm isn't done as professionally as it could be.
We received Volume 1- The Prophets for our review. My favorite rendition was the telling of the Handwriting on the Wall. Also included in The Prophets is: The Blazing Furnace from Daniel 3, Daniel in the Lion's Den from Daniel 6, Elijah and the Prophets of Baal from 1 Kings 17-18 and The Prophecy of Jonah. All in all, a delight to listen to either all at once as you are doing your daily routine or one at a time to help supplement your Bible time.
At the time of this post, you can purchase any of the volumes (1-6) for $7.95 apiece, which is very reasonable for the quality of the recording that you will get. I intend to purchase others from The World's Greatest Stories in the coming months.
I wasn't the only one to receive The World's Greatest Stories for review, other members of the Crew did too, so go and see what others had to say.
I received a copy of The World's Greatest Stories, Volume One The Prophets by George W. Saris as a part of The Old Schoolhouse's Crew. All opinions are mine and mine alone; no other compensation was received..